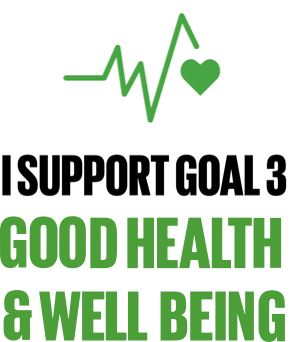 GOOD HEALTH & WELL BEING
Campaign Details
Ensuring healthy lives and promoting well-being for everyone at all ages is essential to sustainable development. Significant strides have been made towards increasing life expectancy and reducing some of the common killers associated with child and maternal mortality. Major progress has been made regarding increasing access to clean water and sanitation, reducing malaria, tuberculosis, polio, and the spread of HIV & AIDS. However, many more efforts are needed to fully eradicate a wide range of diseases and address many different persistent and emerging health issues.
Help us, be part of the solution
Explainer videos help to promote important topics using the irresistible power of simplicity. We want you to create simpleshow explainer videos that make an impact! How? It's really easy! Use our online video tool mysimpleshow and create impactful explainer videos. We will use your video and provide it to our partners.
---
---
About campaign partner:

UN System Staff College
"UNSSC" – more about the partnership
The United Nations System Staff College and simpleshow foundation joined forces to raise awareness for the 2030 Agenda of Sustainable Development.
Our Videos
Check out some videos created by volunteers