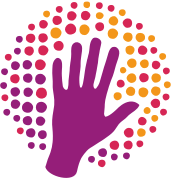 OUR VISION
Making basic knowledge accessible for people in a simple way
simpleshow foundation supports free knowledge in the form of open educational resources (OER). We focus on short and simple but high quality content to explain various topics. In collaboration with volunteer authors, we create explainer videos that can be freely used by everyone. Virtually anyone with Internet access is free to contribute by creating educational videos, based on cited and neutral information.
Morten Sondergaard
Founder & President
There is a lot of knowledge available out there in the world. However, the first challenge is to find it, the second is to understand it. So today, it is not only about providing information, but about screening, filtering and simplifying. Curating information and making the basics accessible for people in a simple way, that is what the simpleshow foundation stands for.
Jens Schmelzle
Co-Founder
After producing thousands of explainer videos for commercial customers worldwide, we at simpleshow realized how simplicity can make a change. Our explanation format is used in all kind of branches and understood by all people, regardless of their age, nationality, religion, and educational achievement. We created the simpleshow foundation because we believe we can have an impact that surpasses the commercial environment, and sustainable change will be driven by education.
Ilya Kompasov
Foundation Manager
My favorite part about managing a non-profit with such an outstanding goal is the possibility to work with passionate people around the world. Nothing else than the work with volunteers reminds me every day that we have to work together if we are to succeed in making the entirety of human knowledge freely accessible for everyone.
ABOUT US
simpleshow foundation
simpleshow foundation is incorporated as a 501(c)(3) nonprofit organization in the United States, established in 2014 in Miami, Florida. As a young nonprofit we run programs that seek to build connections between the free knowledge available in the world and people who need to understand it.
1,000+
minutes of free educational videos
1,000,000+
people reached

simpleshow, the market leader for professional explainer video production, has created simple and entertaining 3-minute explainer videos for years. Customers around the world trust the proven methodology consisting of storytelling, simple messages and visualizations that stay in mind. simpleshow's founders realized very quickly that almost any topic can be explained with a simpleshow. So they initialized simpleshow foundation to bring good explanation to the world. Learn more
CONTACT
Get in touch with us